Congrats to this year's Corporate Cup Challenge Overall Champs, UUPI from City of Tallahassee! Check out all the final results here.
Working Well News and Updates
Registration for the Corporate Cup Challenge is Open!
Join us November 4, 2023 at Apalachee Regional Park. Teams of 4 (co-ed, all-male, or all-female) join forces to compete for the Corporate Cup – a designation that shows their commitment to teamwork, team building and overall fitness. Learn more and register here!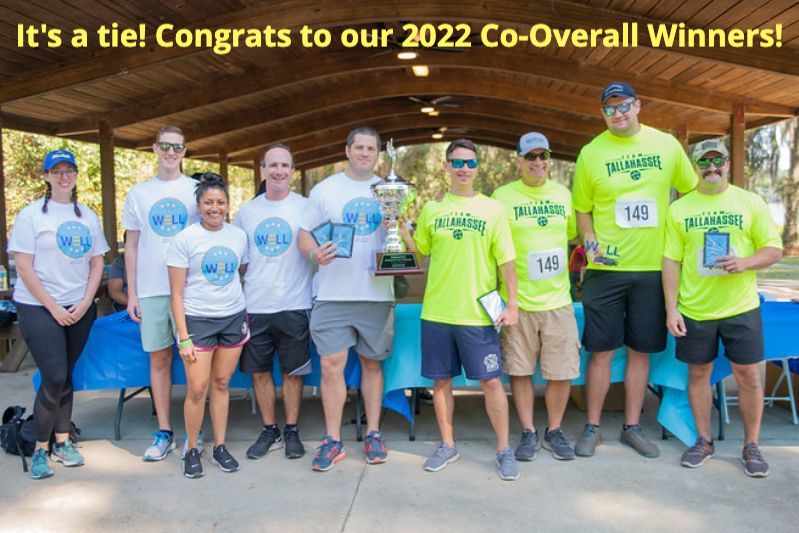 Team Up to Win Bragging Rights in the Office Olympics at the CCC!
Grab your favorite work buddy and compete in this wacky course of challenges that are sure to put your office skills, agility and intellect to the test. The team that makes it through the entire course with the fastest time will be awarded a trophy and bragging rights as the Office Olympics World Champion! Learn more & get registered here.
Tire Flip Replaces Bench Press in 2023 CCC Strength & Conditioning
Working Well likes to stay on the cutting edge of all things health and fitness, so we've made an exciting change to this year's Strength & Conditioning leg of the CCC! Out with the bench press; in with the tire flip. As always, proper form is critical. So be sure to train your body and practice prior to the event so you're all ready for the big day!